Clinical Gastro 2022 Meeting &amp Hospitality
Address
Radisson Hotel & Conference Centre London Heathrow
Middlesex,Bath Road Building A,Heathrow, West Drayton UB7 0DU,United Kingdom

Note: This is a tentative venue. Once we received the hotel confirmation, the confirmed venue will be updated soon.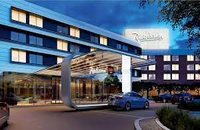 The City
London, the capital of England and the United Kingdom, is a twenty-first-century metropolis with a Roman past. The majestic Houses of Parliament, the renowned 'Big Ben' clock tower, and Westminster Abbey, the site of British monarch coronations, are all located in the heart of the city. The London Eye observation wheel, located across the Thames River, offers panoramic views of the South Bank cultural complex and the whole city.
Directions
Route Map